Our History
A Spiritual Home to Belong to…
NOV 23. 1993 – LHC WAS BORN
Our story begins with a small group of people desiring to find a place where they belong. They were looking for a place where they can worship and be free in expressing their love for God. They went searching for a place where they could explore the depths of God's love, discover the grace and purpose God has for them and then authentically live out the vision God has for them individually and the mission God has for them as a community. In short they were searching for a place to spiritually grow, raise their families and pursue Jesus Christ and His Kingdom.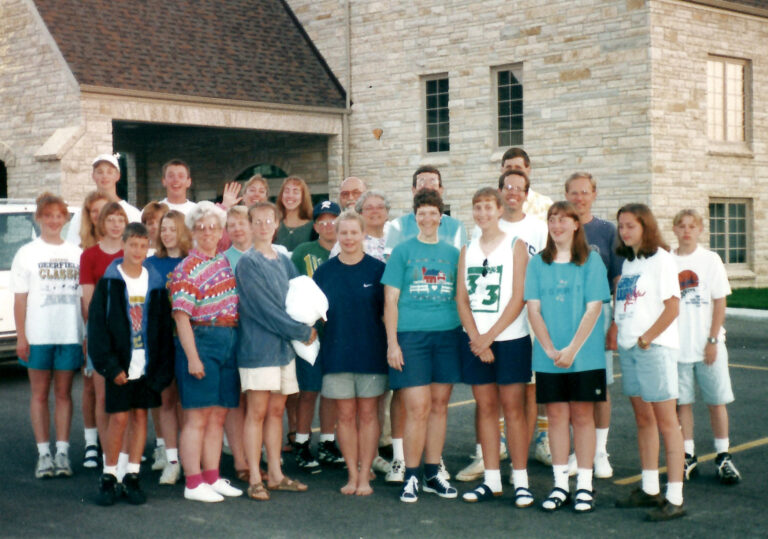 Starting a Place to Belong…
As a result of searching for this place that existed in their hearts in November 1993 they birthed a new community called Living Hope Community Church. This place exists to let everyone know that here they can find a place to belong, a place where they can explore their relationship with Christ, a place where all people can come as they are and seek God through worship and find God's vision for their life.
On November 23, 1993 the first official worship service was held at the Fox Lake Town Hall. The space was just large enough to hold all of us! After worshiping in that facility for about 2 months we moved to Bethany Presbyterian Church in Randolph, WI.
Called to Serve…
1993 – 2005 – CHURCH GROWTH & DEVELOPMENT
Our time at Bethany was a time of growth but we continued to feel God calling us to the Fox Lake area and the surrounding community. In February of 2003 we moved to the Fox Lake Elementary School. Shortly thereafter we opened a Ministry Center downtown Fox Lake to help us better reach the Youth of Fox Lake.
Planting Roots: Our Commitment…
2005 – 2006 – LHC BUILDS ROOTS – NEW BUILDING
In 2005, we decided it was time to make a long-term commitment to Fox Lake. By God's grace, we had reached a unified point that it was time to build a new facility in Fox Lake. Despite our fears, doubts and short-comings, we were being compelled to move forward and build in faith. We were able to start our building project in early 2006, and we had our first service there on New Year's Eve, 2006.
Living Hope Community Church…
PRESENT DAY
Currently searching for the next pastor of LHCC, and trusting God to direct us into this next chapter.